Description
Vietnam Cashew Nut DW, TP
Nutrition In Cashew
Quality: AFI standard
Supplying Ability: 5 Tons Per Day
Min Order:  10 Tons
Supply Type:  OEM SERVICE
Payment Methods:   T/T, D/P, L/C
Origin:  Viet Nam
PacificProductionCo Vietnam Cashew Nut – Contact Us
We have been exporting to many countries for over 10 years and have been preferred by domestic and foreign customers,
Manufactured using quality modern machinery and equipment, the factory meets food safety management system ISO22000 certificate by SGS.
New technology with no additives, no preservatives, sterilized by heat machine, no any chemicals.
Materials are carefully selected, large round kernels, high quality, slightly sweet, delicious.
Packing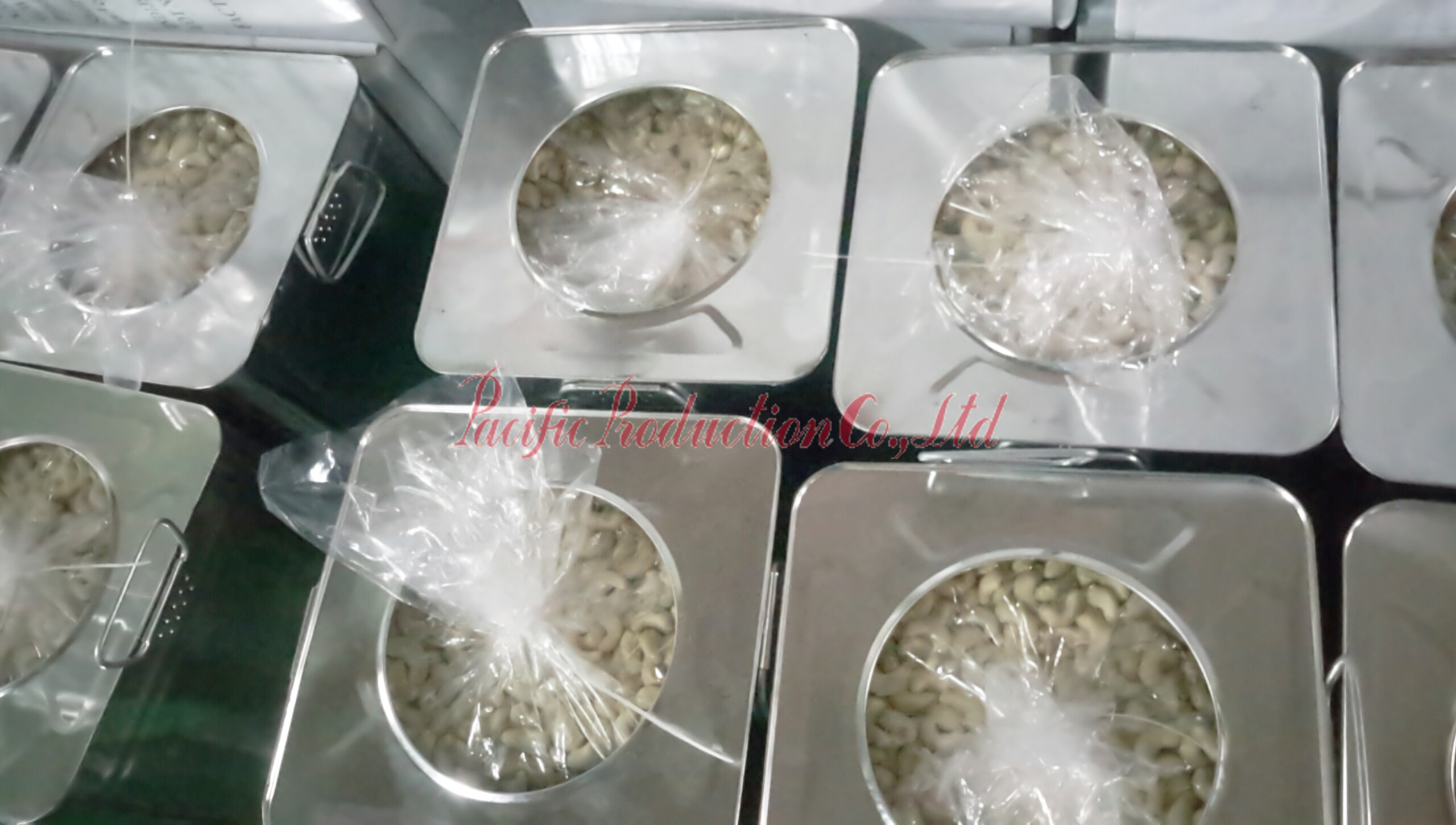 Dried Cashew Nut Kernels: Click Here
Honey cashew factory: 413/41/3/9A Levanquoi st., Binhtan Dist., Hochiminh city, Vietnam
Tel:+84.283.767.3699  WhatsApp:+84.944966989
Fax:+8428.37.6739.80 
Dried and roasted  Factory: DT741 Tanphu Farm, Dongphu dist., Binhphuoc, Vietnam
Email: Cashewnut@pacificproductionco.com
Website: Pacificproductionco.com